Pradeo announces today a new mobile security integration of PRADEO SECURITY with IBM MaaS360 with Watson, providing fast and automatic protection of mobile devices.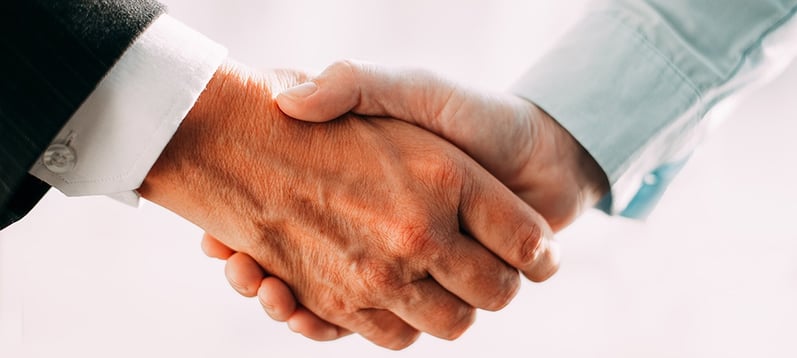 Strategic mobile initiatives are best served by deploying a Unified Endpoint Management (UEM) solution to orchestrate mobile devices and applying mobile security requirements throughout the environment. In alignment with CISOs' mobile strategy, PRADEO SECURITY and MaaS360 with Watson provide a seamless end-to-end solution for secure enterprise mobility.
The PRADEO SECURITY Mobile Threat Defense module can be activated in one click from the IBM MaaS360 interface. It connects the inventory of applications installed on managed devices to Pradeo's behavioral analysis engine. PRADEO SECURITY automatically updates MaaS360 devices' custom attribute in accordance with the security policy defined by the company. An advanced level of protection is available by deploying the PRADEO SECURITY agent on mobile devices to benefit from proactive application security, device protection and communications analysis.
IBM MaaS360 with Watson is the industry's first and only cognitive unified endpoint management (UEM) solution, enabling a smarter approach for enterprises to manage and secure all endpoints plus their users, apps and content. MaaS360 can be used to manage disparate endpoint types—including smartphones, tablets, laptops, ruggedized devices and the Internet of Things (IoT)—all from a single console. By offering a native-like approach to containerization, MaaS360 preserves personal privacy and protects work data without compromising the end-user experience.
PRADEO SECURITY Mobile Threat Protection provides a 360° solution securing Application, Communication and Device layers. Combining dynamic and static analysis, PRADEO SECURITY delivers "0-day" protection, automatically blocking brand new and advanced threats.
Pradeo, global company leader in mobile security field, offers innovative services to protect smartphones, tablets and connected objects (IoT).