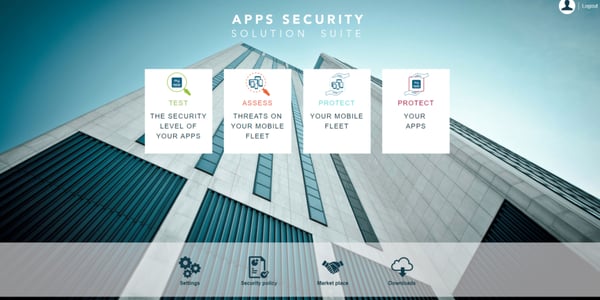 Three years ago, Pradeo disrupted the mobile App security world introducing its Apps behavior analysis engine. Now comes Remediation, the next level in Apps security performance and a natural evolution and complement to Pradeo's Apps Security platform.
Why Remediation?
What is the added value to our portfolio of mobile fleet protection solution ?
The initial observation behind Remediation, explained by Clement Saad, Pradeo's founder, is as such:
"When our analyses revealed risky but not malicious App behaviors, customers where at a loss on which decision to make and action to implement. They historically had only two courses of action: either accept the risk or blacklist the whole app. They were frustrated by these two alternatives, neither of which seemed satisfactory. We ask ourselves whether a third outcome could be offered: to correct the inappropriate behavior of a suspicious App, still allowing users to enjoy its legitimate functions.".
This is the Remediation revolution.
IT administrators won't have to choose anymore between keeping a useful App within their fleet, but with non-compliant behaviors, and remove the whole App from all devices. Pradeo now offers a third alternative. This alternative still complies with security rules. This alternative allows users to enjoy their favorite Apps, while being in compliance with strict IT's security policy. With Remediation, there's no need to compromise between security and freedom of use anymore. Companies can allow their employees to enjoy the best of the App world, without fear of non-compliant behaviors. Thanks to the Apps Security platform and the Remediation technology, companies are in total control of all the Apps their employees are using. IT administrators just have to define their security policy by choosing the behaviors they allow and those they reject. Apps Security then manages everything.
The idea behind Pradeo's controlled App security is that each company and each employee can benefit from most of the Apps ecosystem, without feeling threatened.
Interested ? Please ask for a demo